How we help
You know the value of having a healthy and thriving workplace environment.
You're aware that now, more than ever, the line between work and home is increasingly blurry, and that many on your team (even you) are feeling the impacts of stress on a very real level.
You know that the "new normal" still doesn't feel so normal for everyone.
You know all of this. And yet, you still aren't really sure where to start.
Don't worry – that's where we come in.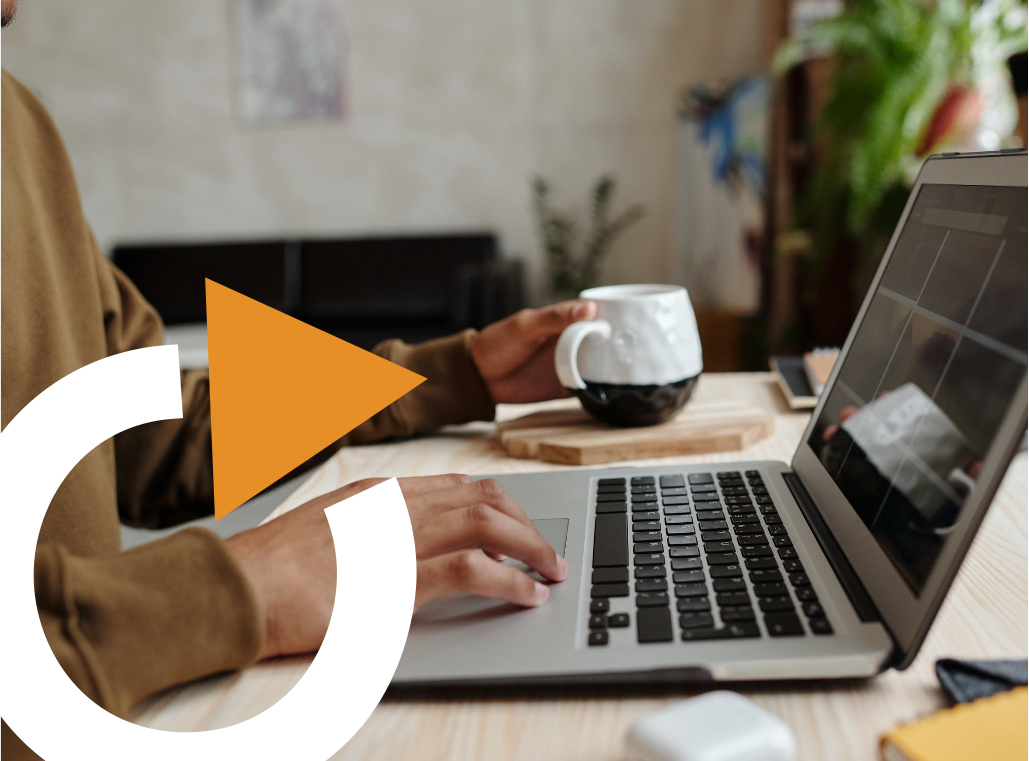 Your trusted partner in workplace well-being.
At YMCA WorkWell, we look to science and insights to drive a clearer understanding of workplace health and well-being.
While there are many community insights and trends to inform our work – including our own annual Insights to Impact Community Well-Being and Loneliness Epidemic Special Issue Reports – what sets us apart is our tailored approach to your team.
Our focus is on helping you establish a clear and accurate understanding of where your team is thriving, the most impactful barriers and stressors they're experiencing.
Most importantly, we take these insights and break them down into small, concrete, actionable steps that you and your leaders can start taking today to improve workplace well-being. Then, we walk with you and your team as you start to put these insights into action. We care about our clients and their teams, and so we prioritize helping managers and leaders capture small, but meaningful wins and accelerate impact.

So why choose YMCA WorkWell?
Because, just like you and your team are great at what you do, we're great at what we do. We love helping leaders get the most accurate understanding of what their employees actually need in real time – so that they can target solutions that will have the greatest impact.
We dig deep into the data to give leaders concise, targeted takeaways about their team's culture, well-being, and engagement.
Our goal isn't to focus only on your team's weaknesses, and leave you feeling vulnerable, but also to leverage your team's strengths and help you and your team thrive.
Actionable Employee Insights
Remember those really long surveys that were designed to measure "employee engagement," took several weeks to process, and returned with a mountain of data to sift through?
There's a better way.
Our survey is evidence-based, takes less than five minutes to complete, and you get your insights as quickly as two weeks after the survey closes.

To help put your insights to action, we walk you through the key contributors that will move your organization beyond basic employee engagement, and build workplaces where individuals and teams thrive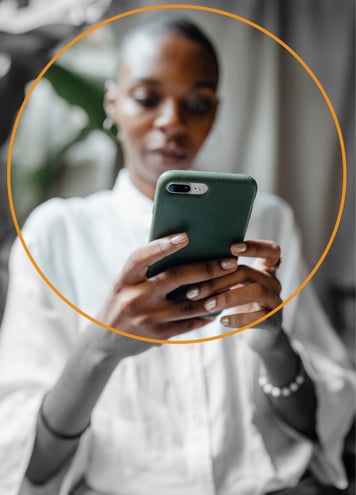 Unlocking Clarity
No two workplaces are the same. So why would there be a one-sized-fits-all approach to workplace culture and well-being?
We know your workplace is unique and that's what's sets our Insights Assessment apart. This is your chance to dig deep and get a clearer understanding of your unique workplace culture.

By completing an Insights Assessment with us, you'll get:
Our 20-question Employee Insights Survey – a targeted pulse assessment to evaluate drivers of organizational health
An expert review and analysis of your company's survey findings by Dr. Whiteside
Report consultations with leadership team to deliver findings and recommendations
Targeted, detailed and digestible organizational report for your executive team (optional reports for team leaders)
Available, ongoing support for action planning and implementation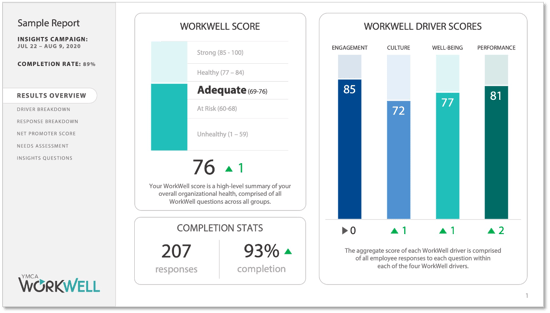 Easy-to-read reports that identify the strengths and opportunites of your organizaiton in four key areas of organizational health: Engagement, Culture, Well-Being, and Performance.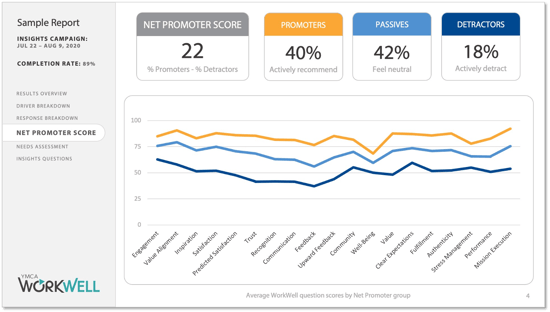 Uncover what's impacting staff well-being throughout your entire organization.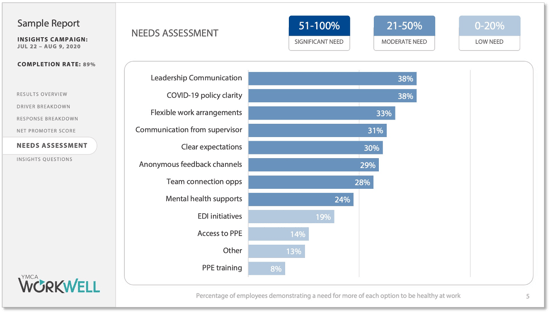 Quickly identify the top needs your staff need to flourish. From leadership communication, to mental health supports, get a clear understand of what your staff need.
Want to see a sample of what our Insights Assessment report looks like?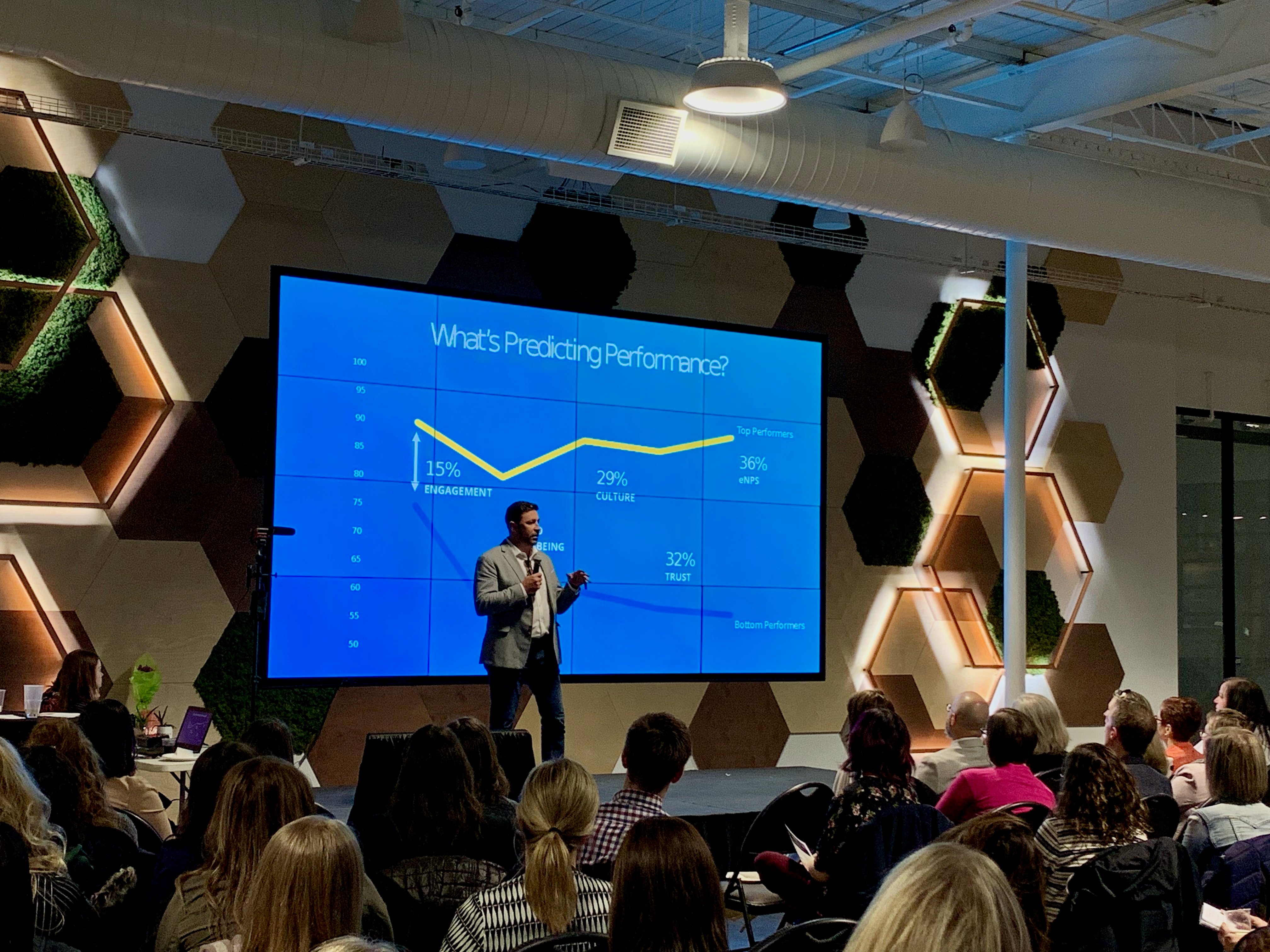 Professional Development
Wondering where to start? We've got you covered.
Our workshops are a great way to learn more about workplace culture, employee well-being, engagement, and performance.
These hyper-focused, action-oriented training sessions are geared to help equip you and your leadership team with the skills needed to foster the change you're after.
Sessions for leaders
Our interactive virtual workshops are 2-hours and can scale to your organization's size and needs.
Fees start at $4,500 for up to 50 attendees. Please contact us for a quote and availability.
Leading Through Change
There's a reason that only about 41% of change initiatives meet their objectives. Change is hard, and leading change is even tougher! In a business world that has seen significant disruption over the past year, how can you harness what research tells us about leading people through change to enhance your chances of success? Find out in this workshop and better equip your people leaders.
Fostering Psychological Safety in the Workplace
Teams that feel safe sharing ideas, innovations, and even failures, are healthier and more productive than those where people fear ridicule or punishment for speaking out. Wondering how you can help foster psychological safety in your teams? Then this workshop is for you!
Creating a Culture of Appreciation



Employees need to know they are valued and appreciated — that their work matters. In this workshop, we provide leaders with the tools they need to help build a team culture focused on appreciation.
Creating a Culture of Empowerment
Micro-managing isn't healthy for anyone. This workshop is geared to providing leaders and managers with the skills they need to empower their employees. The result? Healthier, happier, and more productive teams.
Managing the Transition: Future of Work
As COVID-19 restrictions begin to lift, many companies are faced with making decisions about what the future of work will look like. Full-time remote? Some sort of hybrid? Full-time in person? This webinar is geared towards helping leaders and managers challenge long-held assumptions and effectively lead yet another transition.
Establishing Healthier Norms
Is bureaucracy taking over at work? Do you find that you get to the end of a day full of meetings, only to start doing your actual work once "office hours" are over? It's not healthy for you or your team. As we continue to navigate towards a post-pandemic new normal, it's important that leaders and managers help their teams establish healthier workplace norms.
Communicating Effectively
Over the past year, business communication has faced a unique barrier: the screen. Sure, we've relied on emails and team messaging apps for years; however, we're now hosting remote meetings more than ever before. So, what's getting lost in translation?Learn how to communicate across any channel more effectively in this workshop.
Thriving Through Change
There's no doubt about it. This past year has brought about a lot of change – and there's still more to come. In this workshop, we talk about what makes change so challenging and how to build the skills to thrive, not just survive, through change.
Conflict Resolution & Collaborative Problem Solving
Conflict doesn't have to be a dreaded four-letter word. In fact, not all conflict is bad. In this workshop we'll focus on how to manage conflicting opinions and promote collaborative problem solving.
A Little More Green Space
Self-care isn't just a fad or a buzz word. It's a vital component for employee well-being. Our recent survey underscored just how stressed out and overburdened employees are. Wondering how to help your teams make space for self-care? Then this is the perfect workshop for you.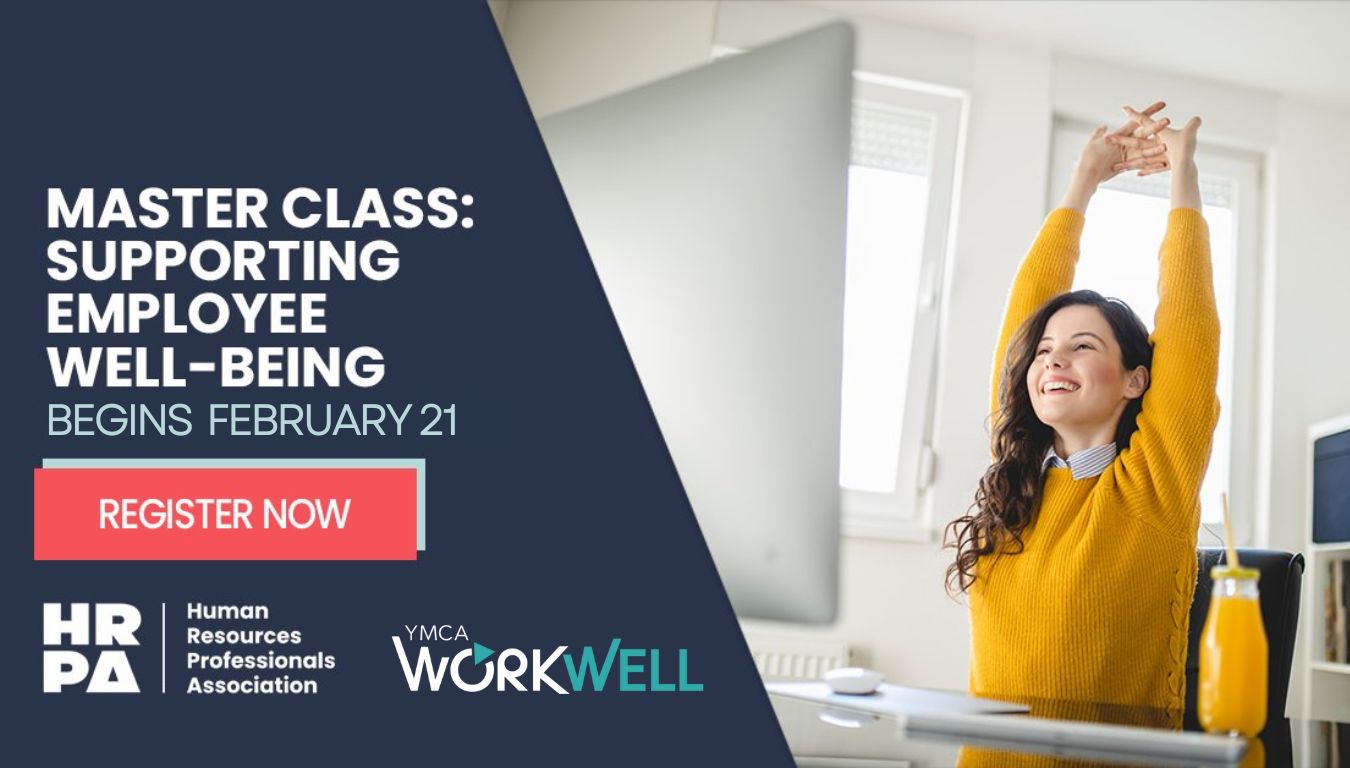 Supporting Employee Well-being
YMCA WorkWell has partnered with the Human Resources Professionals Association to offer a three-part series on employee well-being. Available to Non-Members and Members.
In this Master Class, we will discuss creating safe spaces for conversations with a focus on mental health, how to prevent and address burnout, and how to create a business case for an employee well-being strategy in your workplace. Through sharing the latest data, discussions and activities, we will identify ways that we can support our employees' well-being and create a key competitive advantage for our organizations.
Start making a positive change today.
Currently, all of our sessions are available as interactive, online workshops. Each session is tailored to your audience to maximize the learning and development opportunity.
If you're ready to bring your leadership and your team to the next level, we're here to help.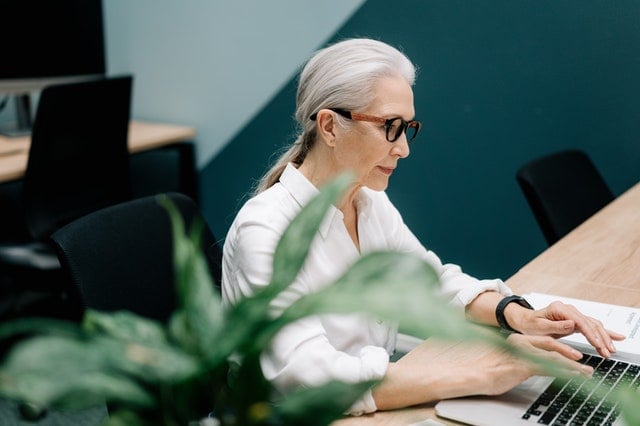 Advising and Leadership Development
Our goal is to encourage, equip, and enable you with the skills needed to help your team achieve the results you're all after.
Through one-on-one advising, mentoring, and small group facilitated conversations, we use our evidenced-based people and culture management expertise to help you:
Improve workplace communication

Solve targeted problems/issues impeding success

Evolve workplace culture

Upskill managers and leaders

Increase employee retention

Improve organizational impact
Are you ready?
It's the only question that matters. Are you ready to lean into the insights of your team and workplace?
Are you ready to learn the skills needed to create and foster the workplace culture you and your team deserve? We think you are. That's what brought you to us in the first place.
And we're here to help you.