Workplace Well-Being Resources
At YMCA WorkWell, our number one goal is to create a positive impact in the workplace – which, by extension, creates a positive impact on individuals and the communities where they live, work and play. Below you will find a growing library of resources to help educate you on workplace well-being, and take actionable steps to improve it today.
The Loneliness Epidemic: 2021 YMCA WorkWell Special Issue Report
The Loneliness Epidemic looks at the importance of social connection and the impact of loneliness throughout COVID-19. In this report, we examine what many are calling the "loneliness epidemic," how it is affecting our collective well-being, and what we can each start doing today to tackle loneliness in our communities.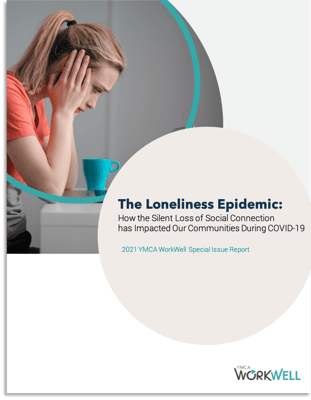 Join us for our upcoming Loneliness Epidemic webinars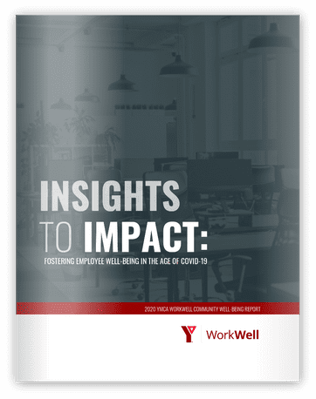 2020 Community Well-Being Report
Insights to Impact: Fostering Employee Well-Being in the Age of COVID-19 offers a high-level overview of how the pandemic has affected employee well-being in our communities, highlighting which areas have been impacted most significantly, and what organizations and leaders in our communities can start doing today to meet these challenges.
Infographic: How have living situations affected employee well-being during COVID-19?
Wondering what "Insights to Impact: Fostering Employee Well-Being in the Age of COVID-19" found? This infographic provides a more pointed look at how you can cater to your employees' well-being, in light of shifting to non-traditional work environments.