Data-driven people decisions – what's that look like?
As a leader, you use data every day to drive operational success. But, when it comes to your people, how are you making those decisions? For most of us, we're working from our guts – doing what feels right.
Ever wonder if there's a better way?
We're here to tell you there is.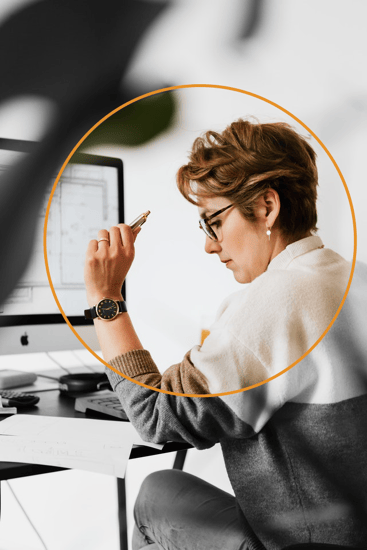 I want to build a culture of
well-being.
Flexible work times. Check.
EAP and benefits package. Check. Check.
Staff development opportunities. Check.
You're doing all you can to check all the boxes that promise to build healthy and vibrant workplace cultures. You look at other organizations with awe – how are they doing it? Why can't my team produce like that? What will it take to make my team happy?
While there are a lot of bells and whistles any workplace can add to benefit their overall culture, it's important to have a stronger understanding of what boxes actually need to be checked.
It Starts With Insight
At YMCA WorkWell, the process starts by getting a stronger understanding of your people and workplace culture as it is now. To do this, we provide:
Our Employee Insights Assessment – a targeted pulse survey to evaluate the key drivers of organizational health (this takes your teams less than five minutes to complete and we take care of all the details)

A review and PhD analysis of your organization's survey findings by our team of experts

Tailored

r

eports

and

consultation with your leadership team to deliver

survey

findings, and recommended actions

of where to start to develop the culture of well-being you want
"Partnering with Jim Moss and the YMCA WorkWell team is a pleasure. The Insights Survey has helped us gain a deeper understanding of our employee experiences and strengthened our culture.
We always learn new insights that help us grow and take action to build a community of belonging where everyone can bring their true selves to work."
Director, Human Resources | Lutherwood
Moving From Insight to Action
Next, we'll work with you to determine the perfect mix of workshops (topics include: An Introduction to the Neuroscience of Well-being, Managing in a Digital World, Investing in Well-being, Fostering Team Culture in Remote Workplaces, and Keeping Teams Connected) as well as mentorship and coaching opportunities to help you grow as a leader. This work is geared to help bridge the gaps and establish healthier workplaces, one step at a time.
So, only one question remains: Are you ready to build a workplace culture of well-being?